0 (0)
บาร์โค้ด:
8857200288392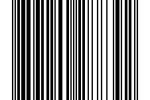 ยี่ห้อ :
อะนิมา
รายละเอียดเพิ่มเติม:
From the finest natural ingredients, uniquely blending with our exclusive formula, our therapeutic properties excellently reduce gum problems and delicately dissolve stains, leaving your pet teeth naturally bright for your pet beautiful smile.
คุณสมบัติ:
anima Herbal Toothpaste for dog & cat Natural toothpaste for Pet. Safe to swallow and free of all harmful chemicals. *Improve bad breath and fighting plaque *Protect and reduce gum disease * Fluoride Free (as it is seriously poisonous to dogs) *Salt and Sodium Free
การใช้งาน:
Directions: Use only half of normal quantity. Apply daily or 3-4 times per week.
อัพเดตเมื่อ:
2019-12-12 19:35:08
รายการสินค้าทั้งหมดของสมาชิก
บริษัท :
Animal-Go-Round Co., Ltd.
รหัสบริษัท :
8857200288392
อีเมล์:
urana.b@gmail.com
ที่อยู่:
62/8
Borommaratchachonnani Road
Sala Thammasop Thawi Watthana
Bangkok
10170
เป็นสมาชิกตั้งแต่:
2017-09-18
ความกว้าง:
ความสูง:
ความลึก:
น้ำหนัก:
---